"Great interview! Great guy! Thanks for bringing Jason Kelly into the limelight. I enjoyed all the article and have passed it along to several friends. Well done!" —Lynn
Sunday August 5 in Outside the Lines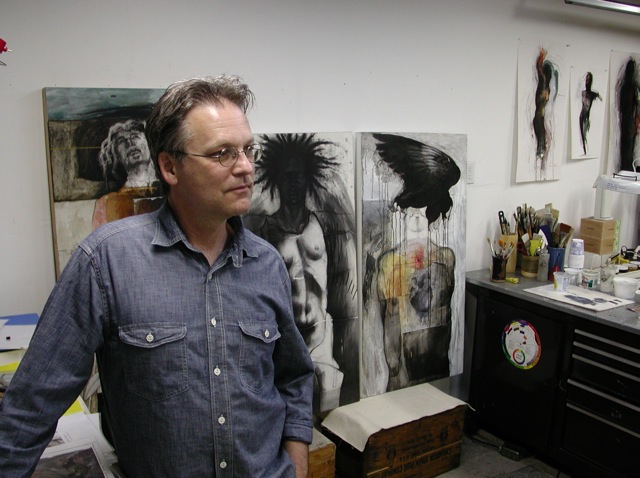 The first Sunday's edition of Outside the Lines for the month of August featured an extensive interview of David Limrite, an artist and educator from La Crescenta, California. In this wonderful interview we explore David's artistic career, his work, and his recent move into the realm of creativity coaching.
---
Sunday August 12 in Outside the Lines
"Whatever You Do, Don't Follow Your Passion!" That's the title for this week's first article. In it, we discuss the cold hard realities of the living a life outside the lines. We look at this notion of following your passion from a bit different perspective, and offer some insights into navigating the treacherous waters of the creative lifestyle.
In two other articles, we discuss various aspects of the challenge of finding and understanding your tribe. The first of these is a followup article to what we wrote on July 22.
---
Sunday August 19 in Outside the Lines
This week we posted a detailed article entitled "Overcoming Self-sabotage." In it, we discussed the self-defeating attitudes and actions that tend to plague us all at times, and how to overcome them.
---
Sunday August 26 in Outside the Lines
As always, the last week of the month features "Peggy's Progress," in which Peggy discusses the challenges, hurdles, and insights of a fledgling artist, just beginning to find their way.
---
Get all the content we send to our members

or get more info about our subscription program.