Fifty-one Weeks In
In two weeks, we will publish our first anniversary edition of Outside the Lines. It will be an interview that we did recently with Jason Kelly.

This will be a significant interview for us, not only because it marks the beginning of our second year, but also because it was Jason's newsletter, the Kelly Letter, that got us thinking about writing Outside the Lines in the first place. We have known Jason since the early 90s when he and I worked together at IBM in San Jose, CA. The Kelly Letter is about seven years in the running, and we borrowed the structure and business model from it for our own work. We had lots of nuts and bolts conversations with Jason as we started Outside the Lines, and from time to time, we still do. He has been an amazing resource to help us avoid problems and has spared us the trouble of reinventing this wheel. Our content is completely different, but in many ways the publications share common traits. Watch for that interview on October 7.
As we approach that landmark date, I think back over the work we have done so far. We have interviewed a dozen creative geniuses. Whenever we finish an interview, we look at each other and think out loud, "How did we get so lucky to be able to do this?" I get a little choked up whenever I think about it. Every one of our interviews is a gold mine of insights into the processes, struggles, energy, focus, and determination of a unique individual making their own way as a creator. Every one of them is amazing! And as we have worked our way through a dozen interviews, we are finding the supply of interesting and inspiring interview candidates grows larger and larger as time passes. We have at least three or four years worth of really dynamic and inspiring people on our interview wish list right now, and new ones pop up all the time. If the interview and transcription process and the research and coding for the final formatted interview were not so time consuming, we could do an interview every week!
Between the interviews, we have written our thoughts about living the creative life. When we started, one of the questions we had to ask ourselves was, "Is there enough to say to keep this going week in and week out, month after month, year after year?" It was a very important question, and we didn't really know for sure. We had lots of ideas for things to write about, and it felt like it should work, but we really didn't know how deep the well was, or how much water it held. Happily, our intuitions were correct. The well is deep, the aquifer is bigger than we could have imagined. there is no risk that we will run out of material.
As the first year has passed, our ideas have evolved, both about how to structure Outside the Lines and about the creative path itself. Those ideas are continuing to grow and change, and we are seeing interesting opportunities unfold. We always envisioned Outside the Lines as a collaboration with our readers. It grew up out of the ongoing plans for a physical artists' gathering place where we could inspire and sharpen each other. So it's natural that we have begun the process of introducing new voices to our readers.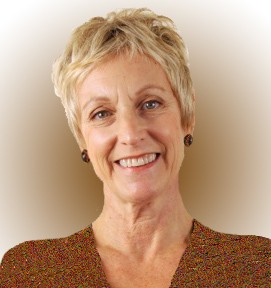 The first of these to contribute to the pages of Outside the Lines is Linda Waldon, who has written an article of her own and is currently in the midst of a 3 part interview of Kate Burridge about marketing art. Linda is also working on her next article as I write this. We are hoping that Linda is the trailblazer for others among and beyond our regular readership who will step into the mix and share your thoughts and ideas with us all. We have several capable working writers among our subscribers, and welcome you all to chip in. One possibility that we are considering for our second year is to introduce an internet forum for our readers to engage in open dialog. That will take some restructuring of our web site and we can't really say at this point when or how that will take place, but it is on the drawing board.
The most recent development in the universe of Outside the Lines is the new radio program that we are working on with Rathbun Audio Productions. We have talked quite a bit about this lately, so I won't repeat it all here now, but Guy Rathbun is an incredible guy with a wonderful expertise and gift in radio. We are beside ourselves with excitement over the program he's producing based on our monthly interviews. We are beginning with current interviews as the come out, but also working to bring in radio quality audio from our past interviews as well. The first of these programs from past interviews is with Kenny Endo. That program has been recorded and you can watch for it to appear on Guy's PRX page very soon, along with the new Jason Kelly interview.

Our readership is growing. We have picked up lots of new people over our first year, and have a much lower cancellation rate than the industry standard. In fact, most months our cancellation rate is zero. But we want to grow Outside the Lines faster than it has so far. We are so inspired by what is going on here that we want everybody to share in it. But people are a bit overwhelmed by solicitations online and elsewhere, and quite frankly, too many creative people do not really seem to notice what we are doing, or respond to it, even when we talk to them directly. We know that what we offer is a treasure, but people hear that from so many marketers every day, that they are numb to the message. One of our prime challenges this coming year is to find better ways to get our message into the heads and hearts of the people who would benefit most.
Outside the Lines is growing, both in readership, and in content and concept. We are very happy that you have joined us for the ride. Thank you all for your enthusiasm, encouragement, and support. Without you it wouldn't be nearly as much fun, and we're going to have a great time this second year!
---
Gratuitous Photo of the Week
Don't take this as a promise that we will always come up with a gratuitous photo every week. It may or may not ever happen again. But this one was so delicious we couldn't resist. It popped up on Facebook. I did a little snooping around, and it turns out that while the picture carries an arresting charm, it probably never quite happened, since the subjects of the photo, the Mexican painter Frida Kahlo and the Russian futurist and poet Vladimir Mayakovsky do not appear to have ever been in the same place at the same time during their lifetimes. But facts be damned! It's a wonderful photo.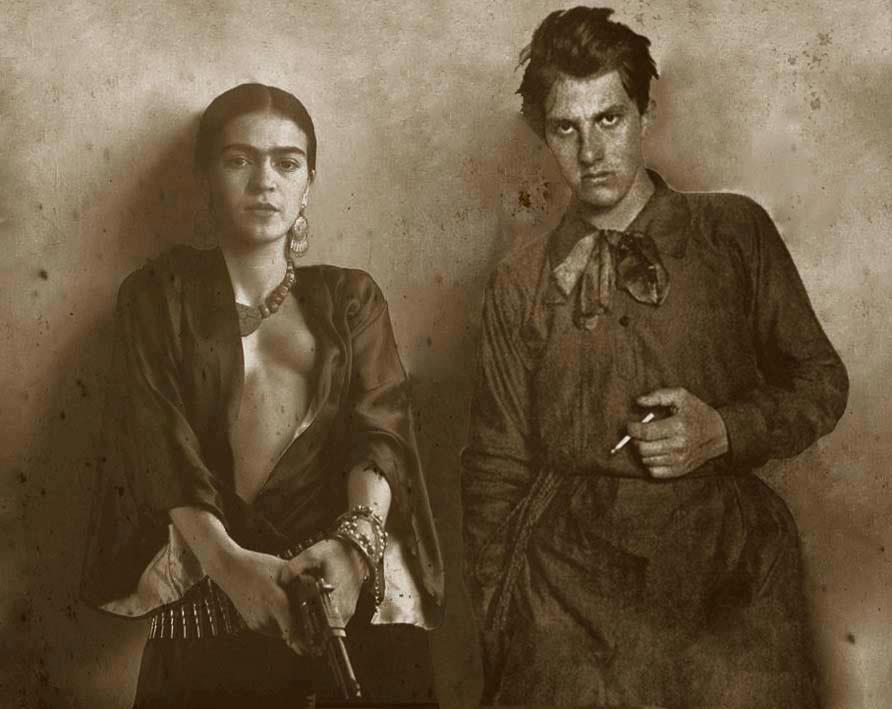 Poking around this picture on line got me thinking that people like Frida Kahlo are remarkable case studies for the challenges that Outside the Lines is all about. Born in 1907 in Mexico, Frida was a toddler at the outset of the Mexican War of Independence. (She always claimed that she was born the year the war began, 1910.)
She had polio as a young woman and during her illness and recovery, her father provided her with paints and canvas and a special easle to fit her bed. She mostly painted self portraits during that time and painted many self portraits throughout her career. She approached Diego Rivera for advice about her paintings, and what do ya know—they end up married!

Frida's story is very powerful, and has rich layers of struggle and inspiration and energy. I have just heard about, but have not yet had time to find and read the novel, The Lacuna
by Barbara Kingsolver. It's about the lives and interaction of Frida Kahlo, Diego Rivera and Leon Trotsky. I have heard great things about the book, and have never been disappointed by Barbara Kingsolver.
---
Our monthly radio show: Designing a Creative Life