Nicole: I don't differentiate between being asleep and awake, and I think a lot of people will use dream analysis and they're ok with analyzing dream symbols, but for some reason when it comes to waking life situations, they can't turn around and do the same thing. For some reason they don't trust in the messages. I was just reading in a blog today about a lady who saw a tree burning from the top down. And she was getting all this response but nothing about the esoteric meaning. If you dreamt about that, you would probably take the time to understand it. But I think people don't trust in the messages, and I think that a lot of disease comes from the emotional realm, and if we can understand the messages that are coming to us in our waking life and our dreams, we can heal on that level, and it makes it easier to heal on a physical level. It's always been a process for growth for me, similar to yoga or meditation. It's a practice for me. Like when I see something, or take a photograph, I try to understand it on a deeper level, without over-analyzing it. If I dreamt this, I would look at it this way. So why not trust in the symbols and the messages while I'm awake.
Michael: That's very insightful. I've never heard anyone else say that.
Nicole: One of my blog readers sent me to a book called Callings: Finding and Following an Authentic Life
by Gregg Levoy and there was a chapter about that very thing. And I thought, "Oh, I'm not crazy!" That was encouraging.
Michael: So you are embarking on a new phase with dreamwork workshops, right?
Nicole: Right. I had my first workshop on February 23rd, and we did some energy work, and dream analysis, and gave the attendees some simple tools to look objectively at their dreams and the symbols that are coming through them. There's a lot of neat things you can do, like you can look at the similarities between money and food in dreams. Sometimes if you can't get to the bottom of why you struggle with your relationship with money, it's easier to look at your relationship with food and vice versa. Some people have issues with food or weight issues, and maybe if they look at their relationship with money, they can translate it.
Peggy: Wow.
Nicole: They're both fuels. Money fuels our economic system and food is the necessary fuel for our bodies. Sometimes in dreams they're interchangeable. And in life they are too.
Michael: That's very interesting. Once again, I've never thought of that before.
Nicole: I tend to have low blood sugar, and I tend not to eat enough. I'll eat breakfast and then I'll see how long I can not eat. And I'll do the same thing with money. I'll have chunks of it and I'll see how far I can stretch it. So understanding that gave me some insight: I need to have a steady trickle of income at all times. People with blood sugar issues have to eat frequently, a steady trickle of it all day. It's the same thing. Not having that financial trickle coming in really wears down on my energy, whereas not eating wears down on my physical energy.
Peggy: This is something we ask everybody. How do you balance your creative path with money to eat and have a place to live and all that?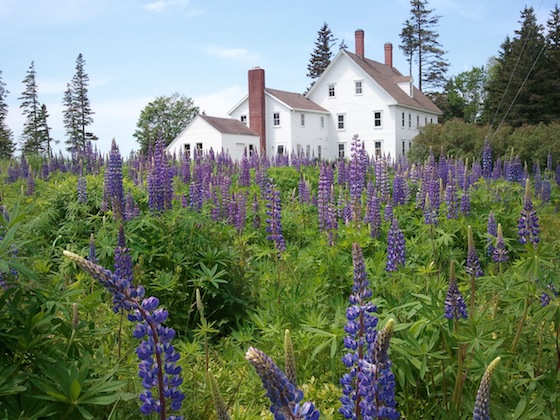 Nicole: I am in a situation right now where I'm pretty much totally taken care of. It's kind of ironic. I ended up in a relationship with the publisher of the magazine that I was writing for. I would have to say he's one of my biggest fans. I just came out of a bankruptcy, divorce, losing my home, my cars, everything. I have very few bills, but ended up here, so I'm kind of taken care of right now. I guess a lot of people would look at that situation and say, "Well, I can just goof off" but I really think it's given me more drive. I like being taken care of, but at the same time, I want the independence. It's been an interesting balance. I've got to have gratitude for where I'm at right now, but at the same time I've got to push through and get the independence and success that I want, and pursue the dreams that I want to go after. Reed is very encouraging for that, so I would say he's my biggest fan and totally supports me in my writing venture. I don't know if that answers your question. We all have very specific and intimate relationships to money. None of them are the same.
Michael: This is an issue that people wrestle with. People purely on the creative path rarely make enough money to make it work. It's unusual when you find that magic combination where there's enough income coming in and you don't have to think about it. So there are all kinds of things that come into play. Some people don't ever really get started until they are at retirement age and they've got a pension or something. Or other people are in a relationship. We know a lot of painters and various artists who have a spouse or significant other who really covers the money side of it. That's a very common thing.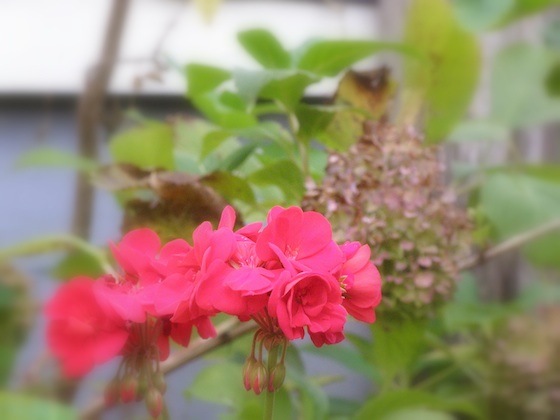 Nicole: Yeah, my ex-husband said he supported me, but then he said, "Go get a job." So that was a hard situation. I don't discourage people from getting jobs. I could easily go get a part time job. I don't discourage that at all, but I think a lot of people have some spiritual hangups with money. And then there's the whole starving artist mentality. We just have to break through all that stuff...
[Skype crashed at this point. We picked up again when we got our connection back.]
Nicole: We were talking about balancing creativity and money.
Peggy: Yes.
Nicole: I think it really comes down to the spiritual issue of how people perceive money. I think a lot of artists and spiritual seekers see it as kind of a dirty thing, and it doesn't have to be that way. There's a blogger and spiritual business coach named Mark Silver. I just mentioned him on my last Dream-Speak newsletter. He has some really good training on how to get down to the bottom of issues with money. For me it has a lot to do with valuing what I have to offer. Having the confidence to know that what I do is valuable. And it comes down to being able to put a price tag on it. And that can be hard.
Michael: Yes, it's probably one of the biggest issues that creative people have in a lot of different disciplines. Our culture doesn't value it sufficiently that the culture makes accommodations for it. "Yeah, we think it's wonderful that you're an artist, and we really like your work, and we want to see your work, but could you just put a Walmart price on it?" You have to figure out how to support yourself, but most people think of art as a nice hobby.
Nicole: Yes. This gets back to where we started. I was taught growing up that an artistic career wasn't possible, or logical. But it's not so. I think that in this era that we are entering into, there's going to be more space for artists to create businesses and bring their art into the world. Before we were in a logical education system, and now doors are opening up to other ways of thinking. Not everybody learns the same way. I didn't learn from sitting in a classroom listening to somebody yammer on. It wasn't helpful to me. I didn't learn well in the classroom in horticulture school. If I could just get to the dirt, get my hands in it, I could learn.
Michael: Well, your facility with language is compelling. I read your stuff, and I'm amazed. And it connects. It connects on a really solid level for me. In some ways you remind me of myself, because the poetry you write, I feel like I could have written it, but I didn't. Does that make sense? It's a compliment.
Nicole: I've heard that: write the book you've always wanted to read. I don't know if I'm being helpful to people about balancing money and creativity, because I feel like I'm still on that journey.
Michael: No, this is one of our favorite topics for what we write about, because we all wrestle with it. I don't think there's an artist out there, in any medium, that doesn't wrestle with this. We know artists that have been doing it their whole lives, and when you get them in a quiet place, they'll say, "You know, I still struggle with money. I still struggle to do what I need to do, and still have enough money to make it." It's the culture we live in.
Peggy: The other thing we've found is that the most comfortable creative types, and I don't mean economically comfortable but comfortable in their own skin, are people who either have a partner or family or some relationships where people do value their creativity. They put it as high as anything else.
Michael: You just need the encouragement. It's tough to be out there all the time and not get that encouragement. And if you've got people you value who really get it, that's very helpful.
Nicole: Yeah, I think I'm in that place right now, where I wasn't before. Tara Gentile had a quote on one of her posts and I thought it was really insightful. She said, "You don't make money from your passion, you create the opportunity for commerce around the way your passion inspires you to serve others." So it may not be the art that you're creating but the way that art is helping other people. And that's the way commerce comes into all of this. I love to write, but it's really how that writing is helping people. That's what's going to build the business for me. It has to do with giving people objectivity, allowing them to connect to their emotions again and letting them get out of their own way.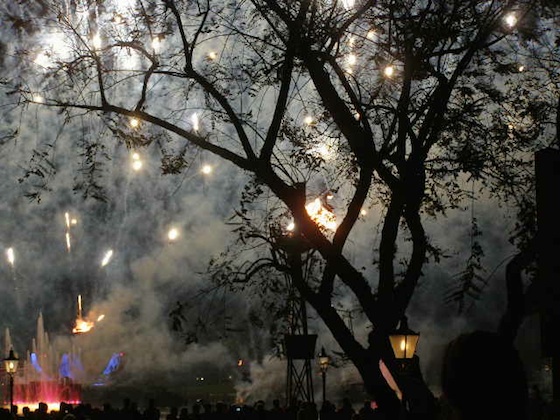 Michael: By the way, I really like your photography too.
Nicole: Oh, thank you.
Michael: It really compliments the writing.
Nicole: Well, you know, blogging is very visual. So I've always found that it helps to add photography into the posts.
Michael: I think most people do best with a blend of different senses contributing to their experience.
Nicole: The photography is something that I just started doing. I never really picked up a camera before. It was probably last Spring. Reed got a new camera, and gave me his old camera. I didn't know anything about taking pictures. And he said, "Well, it's easy. Photography is journaling about light." So I said, "Oh, so I don't need to take pictures of things, I need to take pictures of the light. OK." That was it. It made sense, and I have something that I follow, and I learned a little bit about this in landscape design school. They called it the rule of threes, but I call it the third element. Sometimes if there are only two things in a picture, if you can give a sense that somebody is there, watching, or has been there, you can create the third element. And a lot of times if there are three things in a picture, it gives you a better sense of scale. So it's about light and the third element for me.
Peggy: Where did you go for landscape design?
Nicole: I have a two year associates degree in environmental horticulture. I went to Gwinnett Technical College. It took me four years to get a two year degree.
Peggy: Well, yeah, going part time and working.
Michael: I understand that. I did end up with a theoretical linguistics degree from the University of Washington but it took me ten years to get it.
Nicole: Wow. But you finished.
Michael: I did eventually.
Nicole: Yeah, I finished. It led me places. I never felt like the doors opened in that area for me, but it led me to where I need to be. I enjoyed the landscape design principles class, and learning the botanical names of all the trees, most of all.
Michael: One of our favorite questions that we ask everybody is, "What would you tell somebody who's just getting started? With something like what you do, or any other creative lifestyle?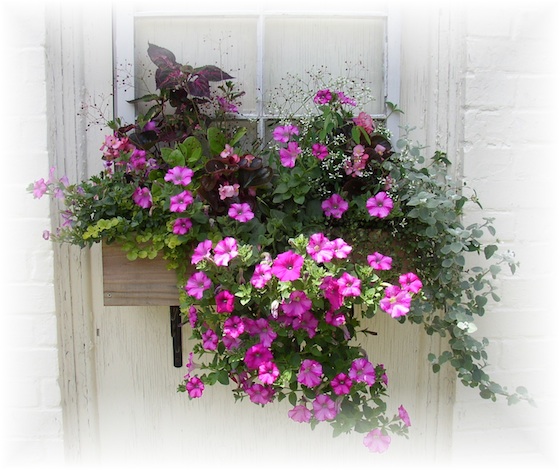 Nicole: You need a lot of confidence. And the ability to get back up when you're knocked down. You've got to be able to pick yourself back up because you're always gonna have bad days. I think working from home is one of the hardest endeavors you'll ever undertake, but it's well worth it. Just be prepared. People think having a work from home business is a piece of cake, but everything has its ups and downs. But the ups make the downs worth it. You just have to keep going.
Michael: I once heard it said that far more important than talent is the dogged determination to get up and come again, every time you get knocked down. And the ones who succeed are the ones who just refuse to stop. The ones who just won't give up.
Nicole: I'm sure a lot of people think I'm crazy. "Haven't you given up by now?" I hear a lot of people say you have to have a why. I think that's kind of vague.
Michael: That may be true, but it might not be something you articulate as, "Well, I'm doing this because..." You do have to have a why in the sense that there's some reason that you just won't quit.
Peggy: And so many people we have talked to can't imagine themselves doing anything else. This is their life.
Nicole: Exactly. I think the reason I'm so determined, and why I don't quit, is that I enjoy it. In the end it has nothing to do with where you end up. It has more to do with the way you get there. How you walk your walk. Finding authenticity. Finding your truth. And for me it's about that every day discovery. So I guess I don't know any other way. If you focus only on your why, and the end point, you may end up giving up.
Michael: yes.
Nicole: My why is now.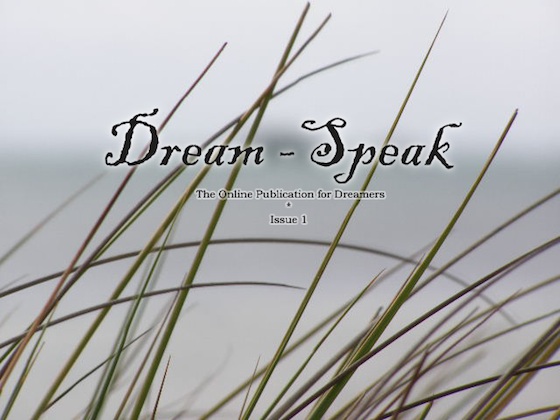 Peggy: I wish you were closer. And I wish we had Windhook built. It would be fabulous to do a Dream-Speak workshop there.
Nicole: Well I hope I get good at them. Being on the internet I don't have to speak to groups but I've got to get better at it.
Peggy: Well, You get good at it and when we get our place built, you come out.
Michael: We all have work to do.
Nicole: I have done workshops before. I did marketing seminars to groups of about 25 people, and I did fine with it. But this is a little different, because it's more real. It's really what I'm about, so it's scary.
Peggy: Everything is invested in this.
Michael: Very much—more personal.
Nicole: I'm not marketing marketing to marketers any more. [Laughter]
Michael: And yet you strike me as knowing quite a bit about the online marketing process and how that works. I've learned quite a bit from tuning in to your comments and the people you refer to. I've found several people through your research.
Nicole: You know, when I gave up on the marketing thing that day, my intention was, "I think I can better serve people if I just show them how to market something. If I just do it myself. That would be a better resource to help them find their way. Lead by example."
Peggy: You had your garden center and it was a beautiful place, and people liked to just come there. And in a way you've done that on line. You've drawn people to your site, and your blog, where they can talk and read and share things with each other.
Nicole: I actually recognized that with my blog. I don't want to just create another beautiful place, although that's great. I need to make sure the business around it is solid. I think Tara Gentile and Mark Silver have some good business training to follow. Even their free stuff is helpful. It's nice to have a community, and a beautiful place, but if you want it to sustain you, you've got to make sure that you dig down. And like Tara said, the way your passion inspires others. I couldn't just sell plants. I should have figured out how my love for gardening was really helping people, and do my marketing and base the business around that. I like to write, but I have to define how this is helping people. That's what I'm working on right now. Building the business around that. I just recently saw the connection between Dream-Speak and Marketing for Daydreamers. They're both about growth, objectivity, and creative thinking.
Peggy: Yeah, I thought they were always connected. But we haven't been through your whole evolution.
Nicole: It's an evolution. You have to enjoy the journey. Have a why. That's good, but if you're totally focused on the end point you're going to be frustrated.
Michael: I think someday I'm going to have to start writing about Eckhart Tolle. Several of the people we've interviewed have brought up the importance of living in the present moment, and honoring the focus on what's happening right now, because it is really all you've got.
Nicole: And that's where true art comes from. When I first closed the garden center, I kind of lost the ability to function. I couldn't do little things like clean the house, or keep up with the laundry, or even go to the grocery store. I just felt overwhelmed by all the details in my life. I had to learn how to engage in all that again. If you want to be an artist, and you want to work from home, you have to be able to love all of that. It's kind of that carry water, chop wood thing.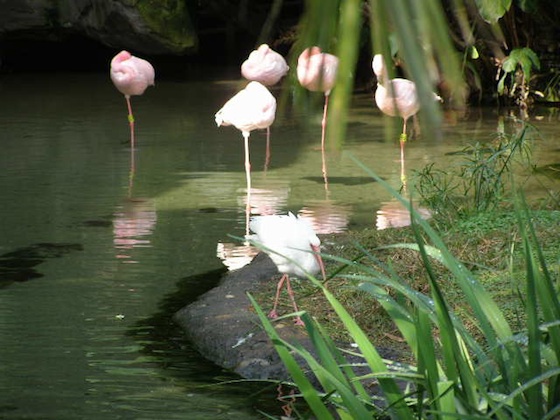 I was so used to going off to a job, and saying, "Ok, this is my livelihood." And all of a sudden I was trying to immerse myself in art and work from home. It's taken me up until recently to be able to engage in all that again. I call it Live, Notice, and Share. The marketing end of it is the sharing.
Michael: What I hear you saying in that is that the difference between the kind of creative lifestyle you're in now and the everyday work world is that you can put your value out on some external thing when you have a job. But when you're doing it from within, you don't have that shield or diversion to keep you from having to face the reality that this right here in front of you is all there is.
Nicole: And then big time accountability issues come into play.
Peggy: You are your job and you are your boss and you are your first customer.
Nicole: And who is that? For me it's blue jeans and coffee and playing with my dogs and I had to really be able to engage in all that stuff. Because if you're not living, and engaged with your life, then you don't notice things. And it's in that noticing that you can create the art.