<!———**************———> <!———**************———> <!———**************———> <!———**************———> <!———**************———> <!———**************———>
Peggy's Progress
(Not to be confused with John Bunyan's tale of agony and doom!)

Fortunately things seem to be picking up in the architectural firm where I work, so I've been working long hours the last couple of months. We're all keeping our fingers crossed that this is a trend and not just a flash in the pan. The cash flow is better and more regular than over the past few years when the architecture and construction industry tanked along with so many others. So these days I'm less stressed about paying bills and having food and gas money, and my daughter isn't a totally starving student in LA. The job is fun, I get to do a million different things every week, and I use my brain and my creativity, so I really can't complain. But I don't have much energy at the end of the day and I just want to eat dinner, watch a movie and go to sleep so I can turn around the next day and go back to work again. How inspiring is that?
So I thought it might be time to go back and read the interviews we've published over the last few months for a little pick me up—a refresher course in living the life, being inspired, and keeping on the creative path. No doubt some of you feel overwhelmed by everyday life now and then too. So here's a little cheat sheet of things to remember for those times when the energy is low and the gas tank of inspiration is running on empty.
For those of you who've been following all along, you know I tend to make lots of movie references. And so today I borrow from one of my favorite movies, High Fidelity, the ultimate movie of All Time Top Five Lists, and from one of my All Time Top Five Favorite actors, John Cusack. So now I present to you my All Time Top Five favorite things I've learned from our interviews that inspire me.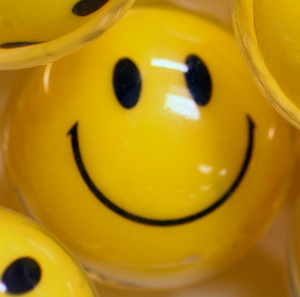 1. Art Makes You Happy:
Contrary to images of tortured artists who suffer for their art, all the folks we've interviewed seem to me to be really happy people. They are content but not complacent, and outwardly at least fulfilled and vibrant people. No doubt it's because they're doing what they love doing and they can't imagine doing anything else. Most of them said their interest went back to childhood.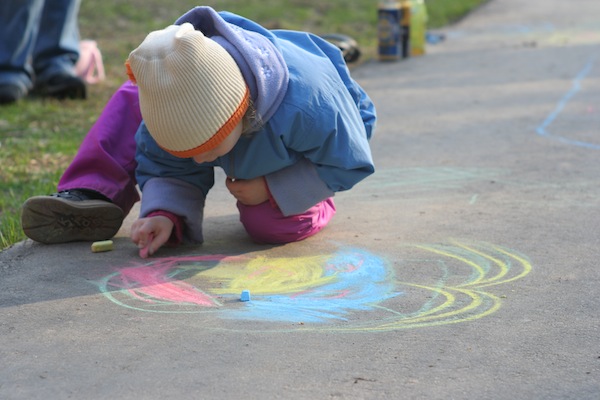 Despite the fact that no one in their family were artists, Larry, Randy and Amy all said they drew as kids. As a little boy Kenny ran to follow the bands in the parade to not simply listen to but to feel the sound of the drums. Their passion was there from the very beginning and has never gone away. It's very deep down inside their core and their souls and rather than stuff it or ignore it they followed it. Some took the path from a young age while others deferred it 'til it fit more practically into their lives. But none of these happy folks ultimately abandoned it.
All of them expressed some variation of the theme that they really can't imagine any other way to live and they really wouldn't want it any other way. They've made choices and made sacrifices so they could do it. But all are very satisfied with the outcome. As Peg Grady said, "The creative life is just such a good way of spending our time on earth—I don't know how people who don't do it get by." How much more reassurance do you need to know that following your path is the way to go?
2. Appreciation - Not Taking it for Granted:
Beyond making the leap to follow the creative life, of equal importance is the fact that they don't take any of it for granted. They have a great appreciation that they're able to do it. Some may have referred to it as luck that they can live as artists, musicians, whatever, but they've worked hard to make that happen. They work hard but not a one considers it tedious or a drag. No one except themselves is telling them to do it. They've made choices, some that worked and some that didn't but the choices were theirs.
3. Being an Artist Is a State of Mind:
Even if you aren't doing art full time it helps to think like you're a full-time artist. If you're a part-time artist you can still give your art a valued place in your life, schedule art time on your calendar and make it a regular thing, then commit to that time.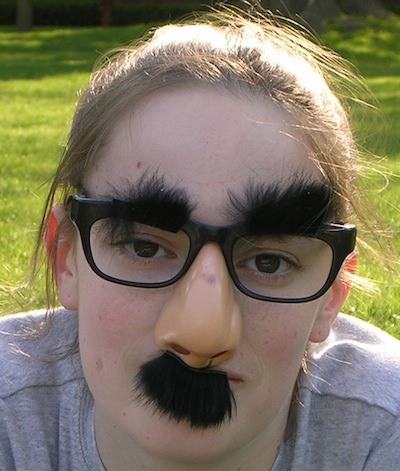 The artists that make it work treat it like a job even if they don't support themselves and their families doing it. Yet, their creative work has been elevated as a priority. If you don't treat it that way, it doesn't happen and perhaps most importantly those around you won't value what you don't.
And speaking of states of mind, even full time artists and those who exhibit and sell work say they still feel like an impostor at times. When your work is so totally subjective, and so personal, it's easy to question whether or not it has real value outside your own skin. As Amy mentioned, even an artist like Georgia O'Keeffe felt that way despite her fame and success. So feeling like an impostor shouldn't deter you from making art and putting it out there for others to see. The impostor syndrome is a state of mind too, but not one you dare to feed as an artist.
4. Stuff Happens:
I remember before I met Michael, my single girlfriends and I would talk about how to meet guys (not an easy thing to do being in our late 40's at that time). I remember encouraging one of my friends to go out and meet people or sign up for match.com or something and I kept telling her, "You'll never meet anyone new in your living room." Oddly enough it turns out she did, but they've split up now. The same applies with artists, musicians and writers. And what our interviewees reaffirmed was that as hard as it is sometimes, you just have to put yourself out there. They got out of their studios and submitted their work to jurors, galleries and audiences and just let the chips fall where they may.
And when they did, unexpected things happened. Sometimes work got shown and sometimes it didn't. Sometimes work sold and sometimes it didn't. But stuff happens, shows beget shows, commissions beget commissions, exposure begets exposure, etc. When you put yourself out there people see your work, people hear your name and people get to know who you are. They may not buy your work, but it might even be another artist who thinks your work is interesting and you strike up a collaboration. It could be a collaborative piece or an entire show. That's what happened to Michael when sculptor Lucie Ryan came across him. And he's been exhibiting ever since. (Thank you Lucie!)
5. No Man (or Woman) is an Island: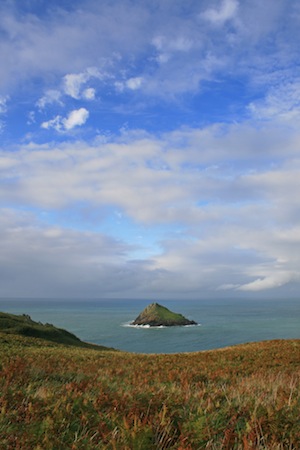 Our interviewees told us of the people in their lives who've supported them and helped them. Some have partners, some don't. If you've read Outside the Lines before, you know we encourage you to get involved with groups of other artists or writers or whatever your medium is. It's important to find your tribe but it's not just about finding your kindred spirits and your support group. It's about connecting with people who have ideas, energy, skills, resources or talents that complement your own. A group can help you do things one person can't do alone. You may not be a marketer, but someone else is, someone else can write or do graphics for publicity, someone else is really good at catering receptions, good at schmoozing, good at organizing things. Some are detail oriented and some are more the big vision types and it takes all of that to put on a group show or event as the Phantom Project has demonstrated. The parts make up the whole.
Going back through all the interviews was a lot of fun as I was reminded how much we laughed our way through them all. Clearly these people know how to live and are enjoying the lives they've chosen for themselves. And it was remarkable how the same recurring themes cropped up—reinforced in each artist's story. Revisiting their stories did wonders to recharge my batteries. And I'd be curious to know what your All Time Top Five Favorite things are that get you back on your creative path. Send us a note and let us know.
---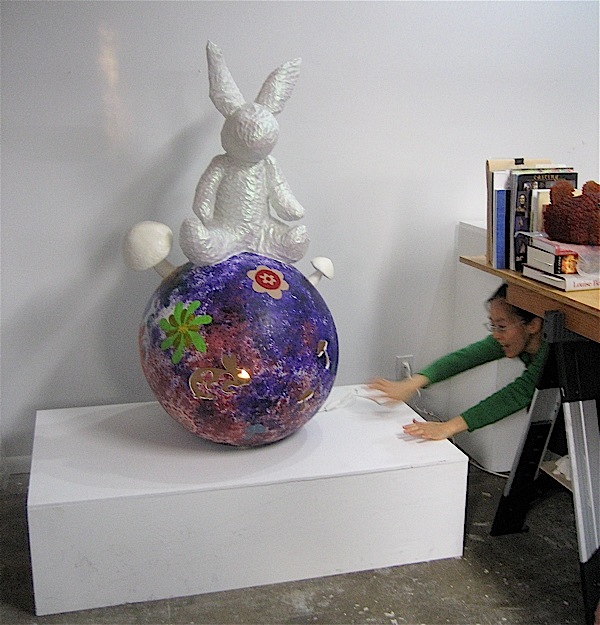 Next Month's Interview
Just before the new year, we sat down to interview YaYa Chou in her Glendale, California studio. YaYa is a sculptor, film maker and multimedia artist who captured our hearts and imagination with her charming and relentlessly gentle spirit and bulldog tough refusal to yield to the expectations of the art establishment. You will find that her story illustrates Peggy's All Time Top Five list in some interesting ways. Her cockroach story comes to mind. Check back next week and you will see what we mean.

<!———**************———> <!———**************———> <!———**************———> <!———**************———> <!———**************———> <!———**************———>